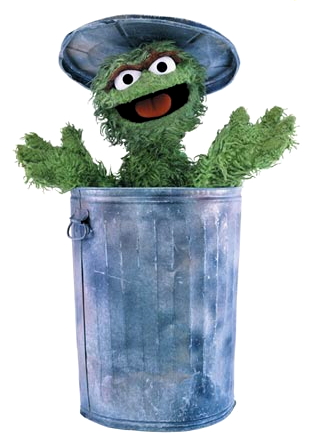 First, let's get the painful bit out of the way: I didn't win my Oscar pool, meaning that yet again, I am without the Hat. Who did win? Betsey Hyde for the SECOND YEAR IN A ROW. (Well, her son Nick tied for first as well, but we gave the tie breaker to Betsey, since Nick was attending remotely.) (And while I took a picture of the winner in the hat, it was a particularly late night, and I've decided to spare her the picture this year. Maybe I'm getting soft in my old age.) I tried really hard this year. And I did okay for the first bit. If George Miller had pulled off the upset, I still would have been able to come from behind, but no. They had to go and give it to the guy who won last year. Grumble grumble.
Anyway.
As for the event itself, I thought it had some issues here and there, but I was really surprised by how well Chris Rock did hosting. With all the controversy over the nominations and race, I wasn't really sure they'd be able to handle that well. Rock's opening monologue was about as perfect as you could get, in my opinion. Really uncomfortable jokes about a very real subject that matters a great deal. He managed to use humor to make us look at ourselves and our history, even getting in a few jabs at sexism while he was at it.
Then again, I also felt like the Oscars themselves didn't handle the racism issue all that well. It became too much of a focus, where the event seemed to be trying to say it was moving past it, even as it was stuck right in the middle. The problem isn't surface level, and a bandaid isn't going to fix it.
Other notes on the evening:
Lady Gaga's performance was pretty dang impressive, and it was quite disappointing to see Bond Theme 83 win after that. I can't help but wonder if people hadn't really listened or paid attention to all the songs. Call my cynical. 

There were quite a few pre-canned routines that just felt lame. The Star Wars schtick. Minions and Toy Story. (Though Toy Story was much worse.) Made me wonder if some of these ever actually seemed like good ideas at all.
The running "Thank Yous" at the bottom of the screen were a concept that might have seemed good at first, but ended up feeling like a move that put the credits in fast forward, and even then, people just talked through them. Not a fan of it, and hope it doesn't return.
I was watching in Standard Definition, and man, it would be nice if they didn't design the show to specifically exclude a significant portion of their audience. The factoids were all cut off, the names of the In Memoriam were cut off, faces were cut off. Really distracting and poorly done. Though come to think of it, can't we just send out the standard definition signal in 16:9 ratio instead of 4:3? Maybe I don't understand the technical limitations.
I was really rooting for George Miller to get Best Director, just because I think it would have been epic. Mad Max was so out there. So unique. Glad it got a ton of technical awards, but it would have been nice to have it get one or two biggies.
Loved seeing Ennio Morricone pick up a win. Very well deserved, and a shame that he didn't get one long ago. The Mission is an incredible score, and got a nomination, but then lost to Herbie Hancock's 'Round Midnight. I haven't seen it, but that score better be jaw droppingly awesome . . . I could do this with a ton of movies. How about The Good the Bad and the Ugly? Not even nominated! I'm not sure if the film would have been in the 39th or 40th Academy Awards slate (the movie itself didn't garner any nominations at all), but in the 39th, Born Free won, and in the 40th, it went to Thoroughly Modern Millie. Keep that in mind when you consider how important (or out of touch) the Oscars really can be . . .
What was up with the Android ads? Bizarre.
As always, I enjoyed reading my agent's liveblog of the event. He sees so many more of the films than I do. (He wrote two other excellent pieces on this year's Oscars. Read them here and here.) I dream one day of being able to match him, but I don't know if that will ever happen. It would be so nice to be able to have my own opinions of each film, instead of gleaning things from reviews and the like.
In the end, I enjoyed the evening of course. (Even if I lost the hat again.) It was a late night for the kids, but hey. It's the Oscars.