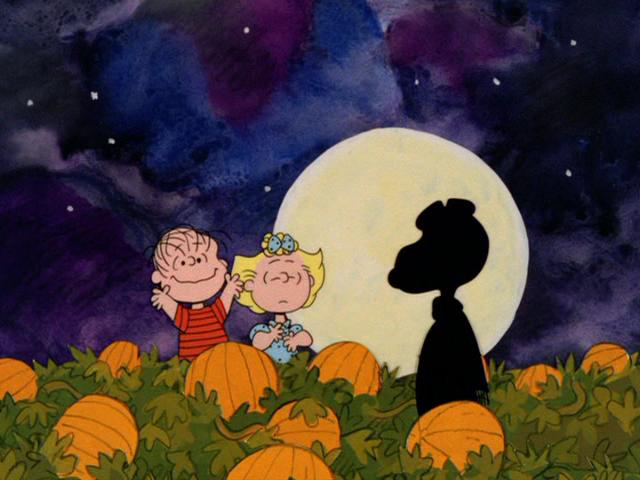 Okay. Now that the holiday is safely past us, I can speak up on something that occurred to me a few days ago, right about the time I was ready to pull all my hair out as Denisa and I tried to keep Halloween on track. First, a disclaimer: I actually really  like Halloween. I like how it gets people out and about. I like how it connects communities in ways Thanksgiving or even Christmas doesn't. And while sure, you get some people decrying its pagan roots (some people are just allergic to fun), for the most part, we can all indulge our collective sweet tooth together for a bit and not have to worry about the "real meaning" of the holiday. (Interestingly, this is one holiday where you're not supposed to think about the "real meaning" that closely . . .)
However.
It's a holiday that has pretty high expectations from a kid perspective. You've got costumes. Pumpkin carving. Lots of decorations. Candy purchases. Parties. Cookie decorating. Trick or treating. Scary movies to watch. It's a lot of moving parts to keep coordinated. You know me, though. I'm all for a good party. Except Halloween comes with no time off at all. No national holiday. No way to really catch your breath around the festivities.
We get two days for Thanksgiving, and all we're really doing for that holiday is eating a ton of food and gearing ourselves up for the end of the year Christmas/New Years stuff. (Yes, I realize not everyone celebrates Christmas.  But this post isn't about Christmas. It's about Halloween.) Easter and Valentines Day don't have too much baggage around them. Nothing you can't whip together in an afternoon or an evening if push comes to shove. What other holidays do we have to worry about? Fourth of July? Burgers. New Year's? Turn on the television and count down from ten. St. Patrick's Day only needs green food coloring, when you get right down to it. Groundhog Day? (Hmm. Let's not go there this post either. Groundhog Day is special.)
Granted, there's "holiday spread" at play in all of these. Leprechaun traps. Elaborate valentines. Big parties. But Halloween has been doing this stealthy trick (it seems to me) over the last decade or so, morphing from something that seemed pretty straightforward into something that's becoming very involved.
Or is this just my experience? Denisa and I didn't even do a big party this year, and it still felt like we were juggling blazing cats while blindfolded. I'm all for fun, but sometimes I think I need to back away from the fun some.
Or else Obama could declare another national holiday. As a last "going away" present? I'm sure his poll numbers would skyrocket . . .
Just a thought. Bring on Thanksgiving!